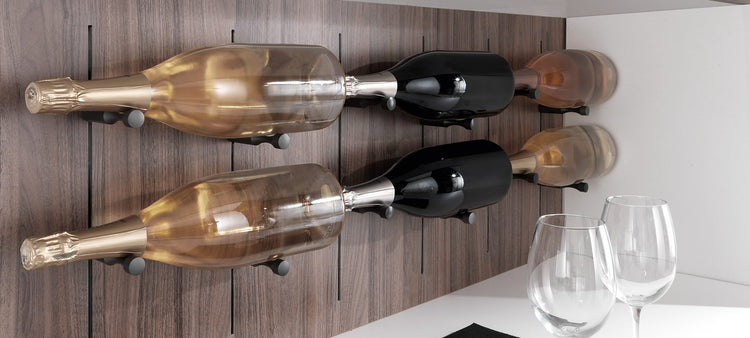 Pin Display Storage System
Salice Pin is the innovative and revolutionary display storage system.
Available in four versions, Pin Wine, Pin Knife, Pin Shelf and Pin Hang, Pin allows the most flexible and creative arrangement of bottles, knives, shelves, items of clothing and accessories.
The elegant, design-oriented and highly refined Pin has streamlined aesthetics and quick and intuitive assembly.
This system is available in aluminium and titanium finishes, complementing all kinds of room settings, furniture and applications. The Pin brackets can be moved easily and positioned anywhere with an ingenious fixing system that is extremely strong and stable.
 Pin Product Brochure